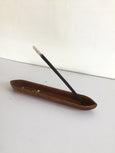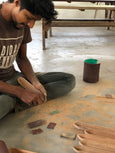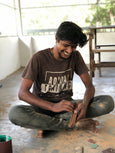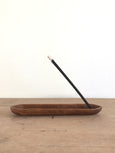 
ANNAHMOL
Handmade Wood Incense Stick Holder
$24.00 USD
Collaboration with local artisans is at the heartbeat of what we do.
Our wood Incense holders are handmade by 2 of our favourite wood workers in Kochi, Kerala. We scoured through many wood shops in our area to find textured old wood to make these  ergonomical holders that are not only what we like to think as good design but also practical. Unlike many holders,  the ashes fall right into the tray. We call this a win. 
Size: 
10x 1.5 inches
*** at times the fallen ashes will leave a burn mark on the tray. we consider this a natural progression and this should not be considered a flaw.
**** please do not leave incense unattended. 
Related products